X Banner Stands DC
X Banner Stands are the easiest and most affordable of all banner stands we make. Full color Mylar-backed vinyl with grommets in each corner. This simple marketing tool erects using fiberglass tent-like poles that fit easily in the corner grommets. When the show is over, simply unhook the banner from the corner grommets and roll up with the fiberglass poles and place into the carry case.
X Banner Stands DC (just outside the capitol belt)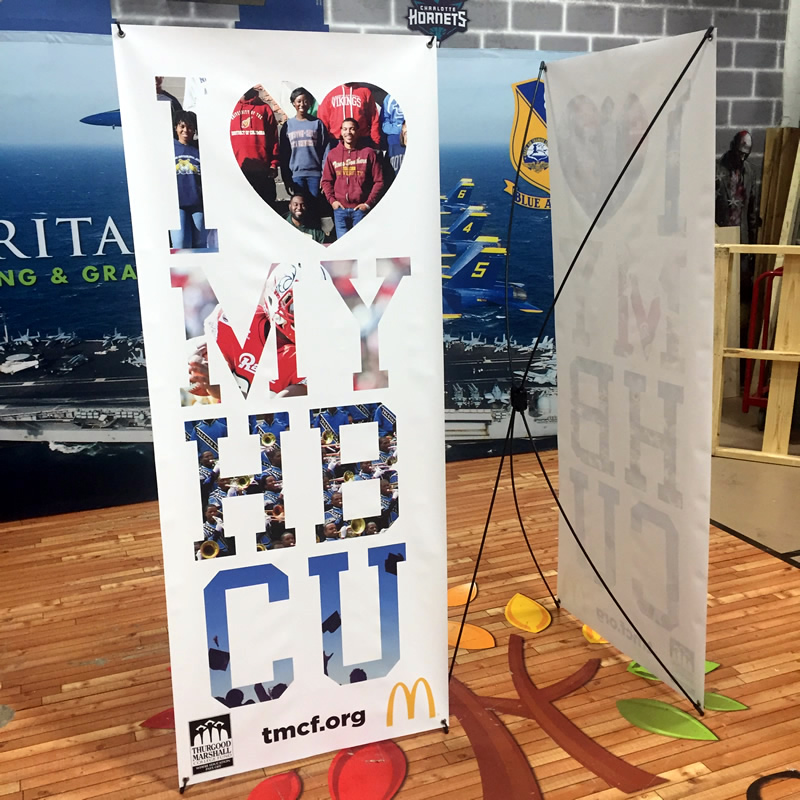 Learn more about this product by visiting our parent website:
X Banners
We provide full graphic design service for your x banner stand (or any project). We employ numerous graphic design experts with years of sign creating experience. We make having a x banner easy.
Need it Quick? Ask about our expedited production and shipping services.
Don't give up, we can help you get your last minute project completed on time!