Retractable Banner Stands DC
Retractable Banner Stands are the most utilized marketing tool for event vendors! We make more retractable banner stands than any of our other products, because they work. Easy to setup, just slide it out of the case, place the telescopic pole in the base, pull the banner out of the base (like a window blind) and attach it to the pole, DONE!
When the show is over, simply unhook the banner from the pole and it will retract into the base, place the pole back in the holder, slide the banner into the carry case and you are ready to go.
Pop Up Signs DC (just outside the capitol belt)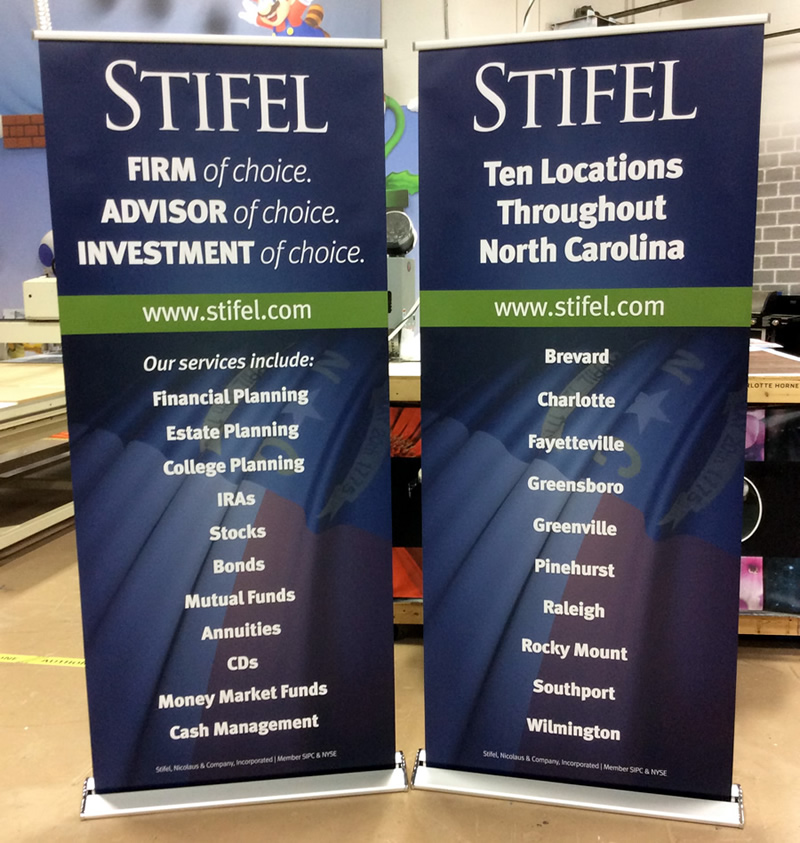 Learn more about this product by visiting our parent website:
Retractable Banner Stands
We make retractable banner stands in 4 basic sizes, small (table top), medium, large and x-large, if you need a retractable, nobody doe them better than us.
Need it Quick? Ask about our expedited production and shipping services.
Don't give up, we can help you get your last minute project completed on time!