Hop Up Displays DC
We offer an array of Hop Up Displays, there are so many options that it's too many to list. Any of our project coordinators can assist you in determining which hop up display is best for you. We have displays in small, medium, large, x-large and xx-large, with numerous upgrades to fulfill any need. From small enough to fit on a table top, to the enormous 14'+ display, these are the best backdrops and are very easy to assemble, disassemble.
Waldorf Sign Shop (just outside the capitol belt)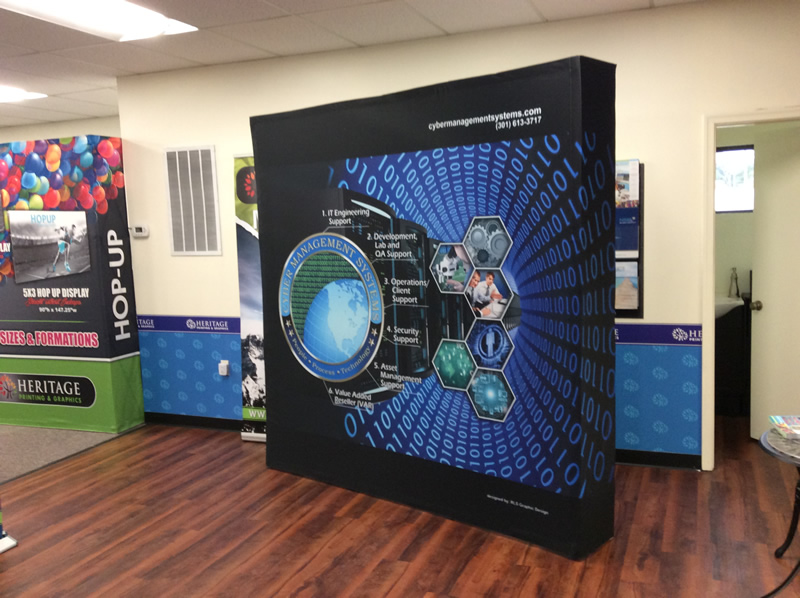 Learn more about this product by visiting our parent website:
Hop Up Displays
Hop Up Displays make an instant impression. Being remembered at DC events will generate business and nothing compares to a hop up display for attracting attention. Easy to use and every display comes with a durable carry case.
Need it Quick? Ask about our expedited production and shipping services.
Don't give up, we can help you get your last minute project completed on time!