Calendar Printing DC
Impress your clients everyday with your very own custom printed calendar. We can make a variety of calendars in various sizes, shapes, for desk top or wall hanging. Our ability to print extremely high quality custom calendars will have people asking you for more every year! We are an Eco-Friendly DC printer, using soy based inks on recycled papers.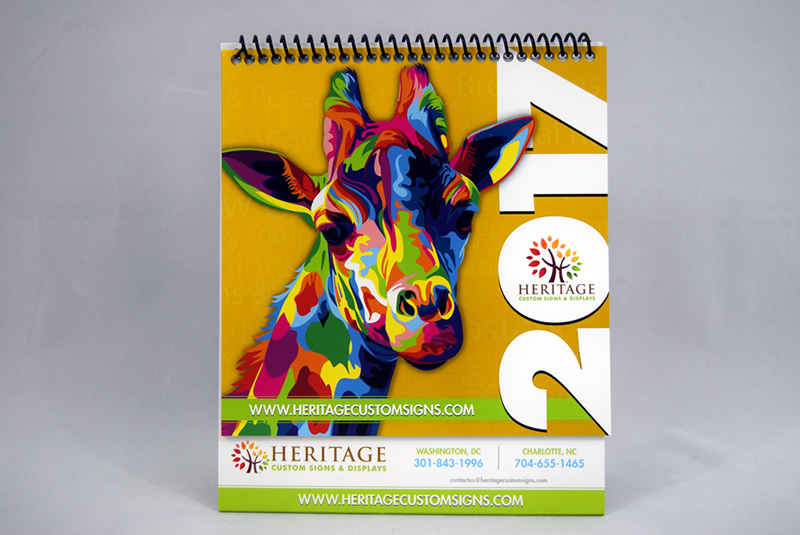 Learn more about this product by visiting our parent website:
Calendar Printing
Coil bound calendars for desk tops are very popular, as are our custom day planners. We make a variety of wall hanging custom calendars too. Ask your project coordinator about the options we provide for custom calendars.
Need it Quick? Ask about our expedited production and shipping services.
Don't give up, we can help you get your last minute project completed on time!